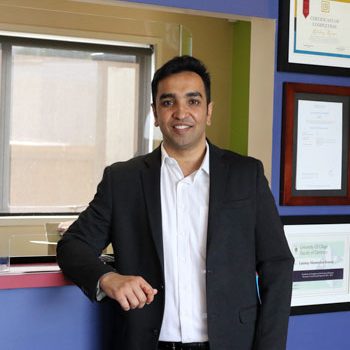 Dr. Lakshay Kumar
BDS(2009), NZDREX, MFDS RCS Edinburgh
Our founding Dentist and passionate dog father. A dynamic person, Lakshay, has a rare ability to empathise and understand the motivations of people from all walks of life. He has a decade of experience behind him; he started his career back in his home country India where he has worked in some of the busiest hospitals of India.
Read More
After migrating to New Zealand he has worked in four towns/cities of New Zealand before finally making Auckland his home. He took over Sunnynook Dental clinic 2 years ago and it has now become his little work child. Since this time Dr Lakshay has constantly made strategic improvements in the look, feel, work-culture and patient experience @Sunnynook Dentist.
He has carefully and thoughtfully planned and pioneered the growth of Sunnynook Dentist. Since he took over, he has treated hundreds of happy and satisfied patients – The reviews we receive on Google and Facebook are a testimony to the happy clients we have earned during these years. He is on a quest to enlighten the world to floss. Legend has it that The Queen once took lessons from him on flossing and she has managed to retain all her teeth since.
He is well educated and continually keeps updating himself. He has many professional laurels, some of the most notable being the recipient awardee of the prestigious Membership of the Royal College of Surgeons, Edinburgh and Member of Faculty of General Dental Practice (UK).
He can be classified as an iPhone type guy – likes non-complicated and minimalistic ideas. He is a blackbelt in taking complex concepts and explaining them in plain English, especially if its to do with your teeth. Although he can do the same in Hindi and Punjabi. Dental surgery comes natural to him and has special interest and immense experience in Dental Implants, Root Canal Treatments and Wisdom teeth extractions.
Lakshay is a true techie and gadget freak. He is currently on a mission to automate every last piece of his house (and life). When he is not at work, Lakshay can be seen saving the world on his latest PlayStation game. He is an avid Game of Thrones fan. Ask him how he felt about the Finale ending,
and you can kiss goodbye to your dental appointment and listen to his Game of Thrones ending theories for the next 30 mins. Don't tell us we didn't warn you.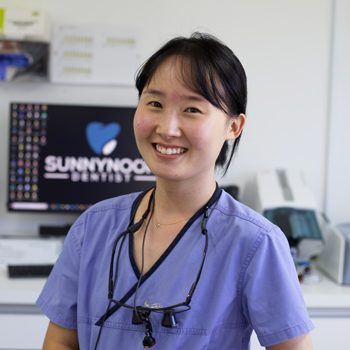 Dr Rebecca Cho
BDS (Otago – 2014)
We were honoured to have Dr Rebecca Cho join our team in December 2021 – we even managed to steal her away from the beautiful Coromandel! Since being here, Dr Rebecca has slotted into our little team perfectly and consistently gets amazing feedback due to her caring, and gentle approach. She is a perfectionist and her attention to detail is impeccable.
Read More
She believes that's things should be done once and done right. She is known for giving a little commentary whilst she works so you know exactly what to expect at any given time. Dr Rebecca prides herself on continuing her knowledge and education, and regularly attends conferences to ensure she will provide exceptional oral health care, focusing on preventive measures for her patients. She graduated Otago University with a Bachelor of Dental Surgery in 2014. Since joining us we have found her to deliver honest, precise, and quality dental care that enables her to create a beautiful smile whilst preserving your natural tooth.
She is fluent in English and Korean and is extremely family orientated – Managing to achieve a perfect work/life balance, so she is able to spend more time with her adorable 4 year old son and partner.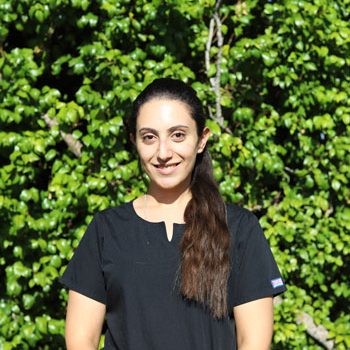 Dr Sherin Takawi
BDS (Otago – 2017)
Meet the latest fabulous addition to our team.
Dr Sherin graduated from Otago University with a Bachelor of Dental Surgery in 2017. Since this time, she has proven to be extraordinarily passionate about all thing's dentistry with a clinical focus on providing Invisalign to promote your best smile. She has an eye for cosmetic dentistry and will combine her knowledge, and skill of cosmetic dentistry and Invisalign to tailor a plan to achieve the best smile possible.
Read More
Dr Sherin creates a comfortable and relaxed environment, to enable you to confidently have a positive dental experience. She is known for being very bubbly and friendly with all her patients and takes pride in her professional development. Dr Sherin is fluent in both English
and Arabic.
Outside of the clinic, you can find Dr Sherins passions range from sweating it out at the gym or baking up a storm in the kitchen. Sherin has recently picked up baking as her passion. Our lunchroom is a testimony to that as its always well stocked with cakes, puffs and pastries. We all love to help ourselves to her baking when she brings it in. Ya Ya we do brush after we have them. If you're lucky and we haven't eaten them all, she may even share her baking with you!
She is a recent puppy mum and on your lucky day she will share Milo's pic of the day with you.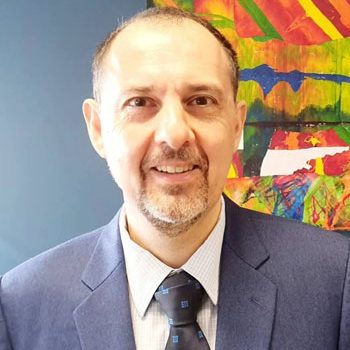 Prof. Zac Morse
BDS (Adelaide, Australia – 1993)
Professor Morse has many roles within the dental profession, and lucky for us, one of those includes working for our clinic every Saturday. For the remainder of the week, he is busy at university working as a Professor of Oral Health, supervising under- and post-graduate students, and developing oral health research. In addition, he has a passion for sharing his knowledge, skills and experiences nationally and internationally on various Oral Health issues, including dental pain and anxiety management.
Read More
Dr Zac has studied, lived in and been exposed to diverse environments, cultures and languages and can speak English, Greek and Japanese. He is also functional in Chinese, having lived and worked in China for many years as one of a limited number of foreign dentists. Patients appreciate his open and friendly manner, so please feel free to ask him anything about Oral Health, for example, orthodontics, including invisible braces or endodontics (root canal treatment). He doesn't have too much free time but when he does, he's out exploring the foods and flavours of Auckland.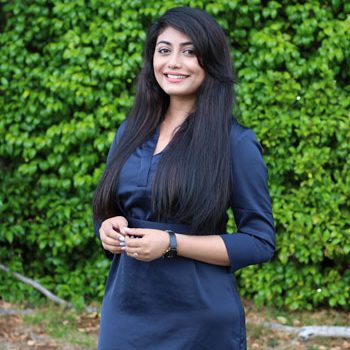 Alphin Wilson
Practice Manager
Meet our practice manager and coffee lover Alphin. She is the one who keeps a check on all of us. She has immense knowledge and experience in the Dental industry and is well versed with all aspects of Dentistry. She has an eye for detail and can constantly be seen finding ways to make the practice better and more efficient. If your dental appointments have become faster and more comfortable, it's cause Alphin has brainstormed a way to do things more efficiently and effectively.
Read More
She has a rare depth of experience in the dental industry and has worked though every role at the practice, she understands the in and outs of the practice from the front desk reception to mastering the skills of a dental nurse, to managing a perfectly smooth-running practice. She is also involved in the onboarding and training of new team members. In this capacity she draws on her vast experience and knowledge of different roles and history at Sunnynook Dentist and at other practices throughout New Zealand. She is our Jack of all trades and mastering each one of those roles royally. She loves organising all the staff parties and activities and the success of these events speaks for why she is our beloved practice manager.
In her free time, Alphin is currently on a quest to make the perfect playlist for everyone to enjoy. She is extremely social and loves to catch up for a coffee with friends, exploring different cafes each weekend. If not out and about, you may find her cosied up in the library with a good book in hand.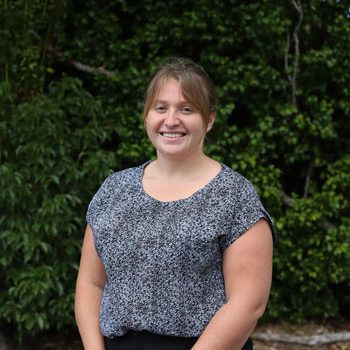 Ashley Kaca
Receptionist
Meet our Smiley face receptionist. Our Ray of Sunshine. Expert Task Juggler. She is probably the first person you will talk to when you call us and the first one to greet you with her infectious smile when you walk through our doors. She has a unique ability of connecting with patients in a way no one else can at Sunnynook Dentist. She is super organised and believes that things must be done once and done perfectly.
Read More
She keeps a tab on everyone in the team and makes sure everyone is well behaved and well organised. (Lil secret – We can all be seen sneaking away from Ashley when we haven't finished our list of tasks, but we are getting better since Ashley started). When Ashley is away from the clinic, you will often find her outdoors amongst nature, she loves to go hiking and swimming when she has the time. Ashleys caring and kind nature makes it easy for our patients to connect and feel at ease and this allows everyone who walks through our doors to enjoy a cheerful, comfortable, and successful visit.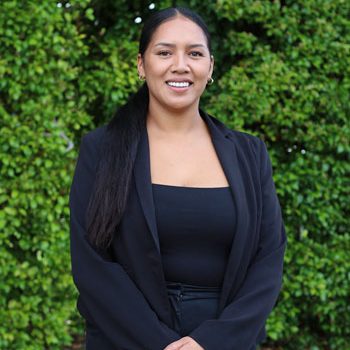 Amy Hotene
Dental Nurse
Our resident Instagram expert, and the brainchild behind most of our social media posts. Amy is a smiley, Popcorn loving, Super Mom to Harlem, Halo, Harper (the three musketeers). Proud Māori – and currently on the journey of learning fluent Te Reo from her younger ones. She is Sunnynook Dentist's longest serving and surviving team member.
Amy has recently re-joined our team after taking some much-needed time off to prioritise her 3 beautiful children.
Read More
She exudes a cheerful, exuberant energy wherever she goes, and we have no idea how we managed without her! Amy is our brilliant allrounder, and you will find her as your nurse, a friendly face at reception or racing around managing our background duties. She is our expert organiser and loves playing the game – lets pickup stuff the dentist left out and put it back to the place it belongs. We believe she perfected that skill from her 3 kids (Dentists are no less than Kids for Nurses). Once you get chatting with her, I doubt you'll even remember that you're at a dental clinic. Away from the clinic she will be spending time with her partner and children finding those secret little spots around Auckland we all see on Instagram but can't figure out where they must be. So, if you would like some tips, we encourage you to come meet her at your next dental appointment– she will be sure to provide you with a warm welcome, and a smiley greeting every time.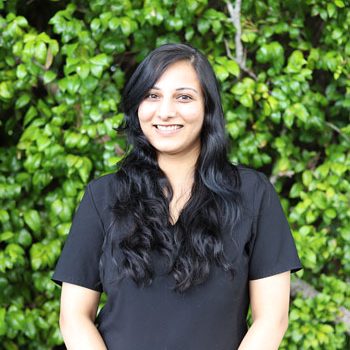 Ankita Pundir
Dental Nurse
We are pleased to introduce the latest addition to our nursing team. Ankita arrived into New Zealand from India 2years ago, where she had been practising as a Dentist – so you can be assured that she is bringing with her a wealth of knowledge and experience to make your dental visit as smooth and carefree as possible.
We feel very lucky to have this sweet, and savvy young lady working with us.
Read More
She is our organisational rockstar in the clinic and manages our dental laboratory work to perfection. She may come across as timid and shy at first but wait till she gets comfortable with you; she becomes the star of the party and will always greet everyone around her with an infectious smile, and gentle voice. Before coming to work with us she could be found working and exploring her way around the gorgeous North Island before settling in Auckland with her Husband. Still a keen traveller, she often has a trip planned, and by Monday morning has many stories to tell of both the buoyant successes and hilarious failures. She is also a passionate dancer, and exceptional cook if you're lucky enough to get a recipe.
Ankita primarily works with Dr Rebecca, so if you're keen to get this dream team, don't hesitate to book today.