Sunnynook Dentist is an Affordable Family-Friendly Dentists in Northshore & Takapuna that provides you a dental treatment with 100% satisfaction & quality treatment in any dental problems.
Our professional staff will provide you a family environment best dental care in a compassionate environment.
Our services includes:
Dental Cleaning
Cosmetic Dentistry
Implant Restorations
Same-day crowns
Teeth Whitening
Extractions
Dental Implants
Root Canal
Dentures & much more in near!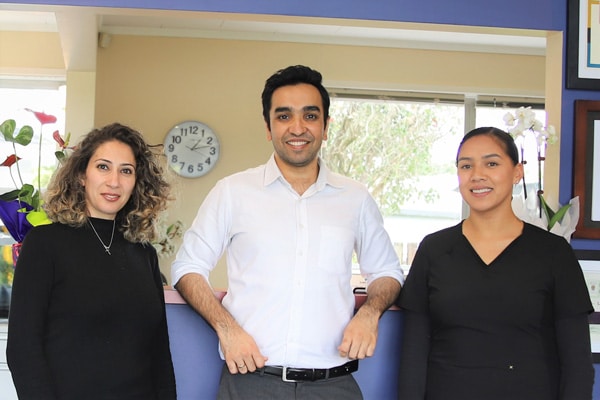 Sunnynook Dentist is a Family Dentistry that is your trusted choice for dentist related problems & highly experienced staff keeps your smile healthy.
Our clinic is open 6 days (Mon-Sat) in a week, and we offer morning & evening appointments to cater to our patient's busy lifestyles. You can also Call Sunnynook Dental clinic for Emergency dental services.
You will be surprised by our affordable pricing and outstanding dental treatments for our all Northshore & Takapuna & nearby area patients.
With our expertise, we combine modern dental practices to bring you or your family with a family-friendly dental experience in Northshore and nearby Takapuna suburb. Dr. Lakshay is a strong believer in his dentistry, which ensures the highest standard of oral hygiene care along with the best possible patient experience with his hardworking staff members.
Sunnynook Dental clinic is designed for your peace of mind & comfort, while our staff is experts at putting you at ease during your time with us.
We implement proven stress-reduction techniques to encourage relaxation and reduce anxiety in fearful patients for their best treatment results.
Directions to Reach Sunnynook Dentist from Takapuna
How to find us:
Sunnynook Dentist is located 117 Sunnynook Rd, Forrest Hill on the Northshore and it is just 5.1 km from Takapuna.
You can reach us within 10-15 minutes via car and our customer's free parking.
Fastest route, despite the usual traffic
10 min
---
via Rte 26 and Forrest Hill Rd
---
Lighter traffic than usual